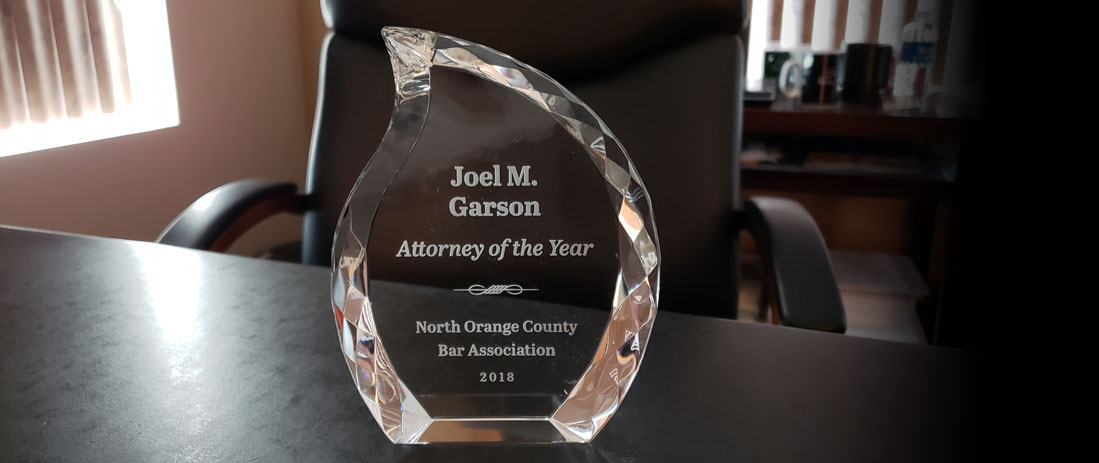 Orange County
Attorney of the Year.
A Criminal and Juvenile Defense Attorney with Experience and a Reputation for Success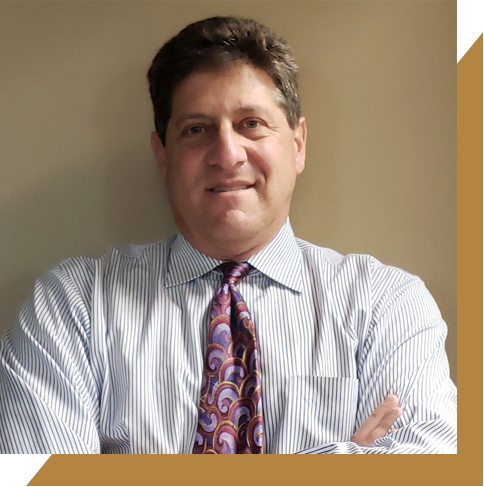 Joel started as a public defender, dedicated to fighting for Juveniles, the indigent and under-represented individuals in society. He learned a lot about the system: how to work with, and at the same time fight against powerful prosecutors; how to win the unwinnable case; how to use creative legal analysis to get the best result; and how to deal with judges who will determine your fate. He developed a bank of hundreds of legal motions, available in almost every type of case that might come across his desk.
When he went into private practice, he did so with the goal of offering skilled representation to individuals who find themselves in the unfortunate position of defending themselves against criminal accusations. To this day, Joel Garson protects the rights of all his clients, from the homeless to millionaires.
Joel's reputation as a highly successful criminal defense Attorney stems from how he approaches each case and the results he obtains for clients. People in the criminal justice system know that he will not back down from the District Attorney, and will do what it takes to protect the rights of his clients, including taking cases to trial whenever necessary. He will always fight to the end to defend each client.
Some criminal defense Attorneys will simply tell you what you want to hear. This leads clients to have unreasonable expectations for the outcomes of their cases. Joel will always provide a completely honest evaluation of your case and your options. He will not make promises that cannot be met, just to get clients - instead, you can trust he will be straightforward about your situation. Regardless of the type of case, he will provide an aggressive defense to obtain the best possible outcome.
In addition to his dedicated law practice, Joel is an active and respected member of the legal community. He is a member of the National Association of Criminal Defense Attorneys, the Orange County Criminal Bar Association, the North Orange County Bar Association and was recently honored with an award for Attorney of the Year. He is often a guest speaker for these organizations, as well as for the Public Defender's office.
As an Eagle Scout, he also spends a lot of time trying to make a difference in the lives of youth by serving as a Scout leader. He was a youth baseball and softball coach, and vice president of a local girls' softball league. He enjoys backpacking, camping, skiing, and spending time with his family.
Find Out More About How California Criminal Defense Attorney Joel M. Garson Can Help You
Contact UsMr. Garson knows what it takes to protect the rights of defendants in California.
To speak with Joel to learn more about how he may be able to help you, call or contact us online to set up an appointment.
There is no doubt that the criminal process is complicated and confusing. You need the right attorney on your side.
To schedule your free consultation, contact Joel today.
714-614-3987 - joel@joelgarson.com